Every Tuesday & Wednesday Mornings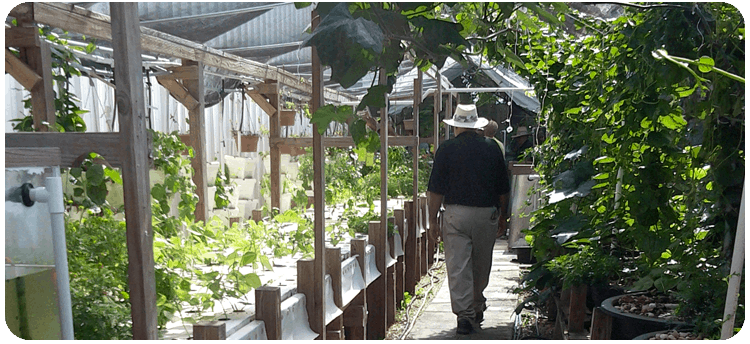 Sahib Aquaponics holds free hands on experience working with an Aquaponics system at our Urban Research Facility in Winter Park, FL.
Other Times
You may schedule private hands on training/ volunteer time in 3 hour intervals for a fee of $50.00 per person.
All volunteers earn $1/hour to use towards Sahib Aquaponics training courses, workshops and products up to $50 of credit.
If interested, please fill out the following contact form and questions: