Here is a post by Dave Hart, an experienced Aquapon who works with me at Sahib's Urban Aquaponics Hybrid Research Farm. The lady at Lowe's Dave refers to below is a Master Gardener and gives classes on Botany. She want to bring her class students and those of some of her Seminole County based Master Gardeners for a Farm Tour.
"This past Saturday, we were like a couple of drug dealers in the hood…. 
 …but we were 'pushing' Aquaponics at a Lowe's in Fern Park, FL.
http://www.youtube.com/watch?v=AimrBCov5BY
Sahib goes into this one often and has gotten to know the folks in the garden dept. The lady that runs the dept asked if we would be interested in setting up an aquaponics display for their '100 days of spring.'
We got to talk about AP to lots of folks. I tried to mention DIY, to everyone I talked to. Hopefully, a little taste, has created some new 'addicts'… 
On one end of the table, we had a small raft system set up. The pump was a little big, so I added a spray bar in the fish tank.
On the other end, we set up a small demo of a bell siphon. The stand pipe was pvc, but the 'bell', was part of a clear soda bottle. That way folks could see the siphon actually working.
In the 1st picture, the green pop up tent was the scotts vendors tent. Boy, did we get dirty looks when they heard us telling folks that with AP, you don't need to buy fertilizers….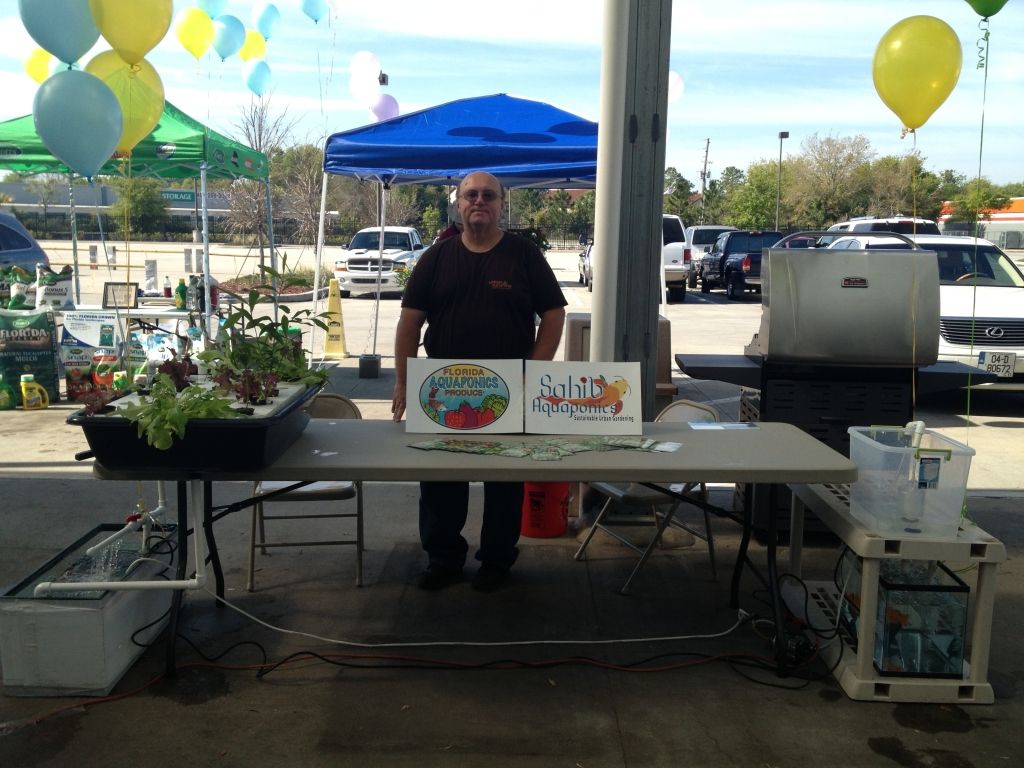 If you want to get the kid's attention, just add a large gold fish or two. Lots of kids sat right there and watch them.
Hopefully, it'll be a 'seed' for them, later on in life…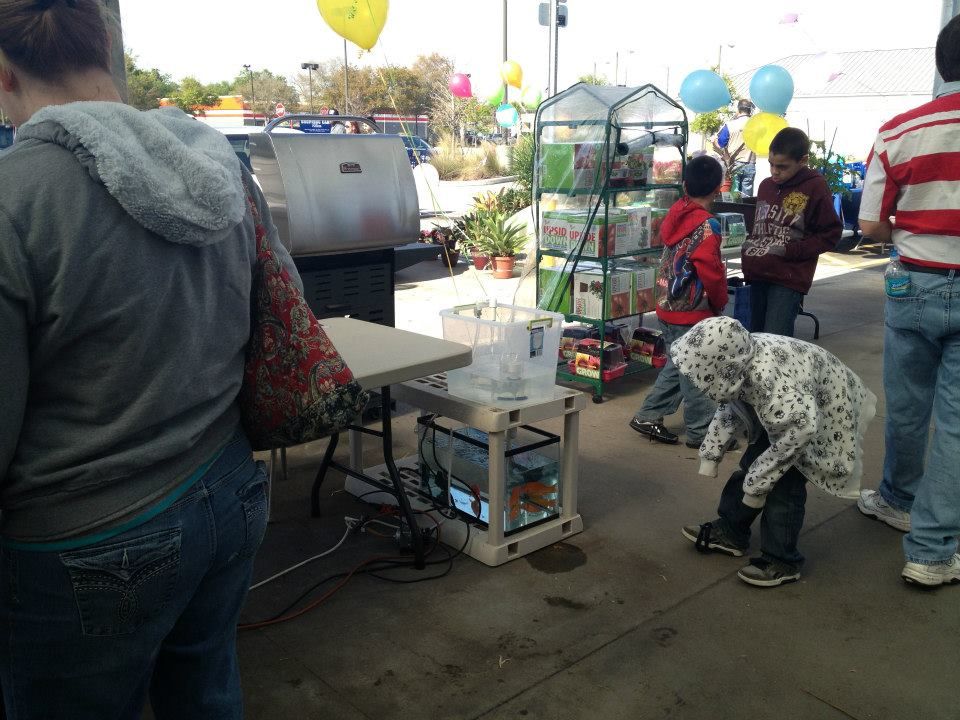 _________________
"Freedom is never more than one generation away from extinction. We didn't pass it to our children in the bloodstream. It must be fought for, protected, and handed on for them to do the same." – President Ronald Reagan